March 16-May 13, 2023
NAOMIE KREMER

TERRA

RECEPTION FOR THE ARTIST THURSDAY, MARCH 16TH, 6:00-8PM



RING CYCLE, 42" x 76" OIL ON LINEN, 2022
AN EXHIBITION OF PAINTINGS, HYBRID PAINTINGS, AND VIDEO
Press Release
Review

"In Latin Terra is the goddess of the earth, the earth itself.
Coming out of the confinement of COVID I am driven to explore
new territories, new ways of working with color and its absence,
motion and stillness, and our interaction with the natural world."

724 ELLIS STREET, SAN FRANCISCO, CA 94109
(415) 541-0461 FAX 541-0425
HOURS: TUESDAY-SATURDAY, 10AM-5:30PM

FOR FURTHER INFORMATION PLEASE CONTACT: INFO@MODERNISMINC.COM


OCTOBER 13-16, 2022 AT FORT MASON
MODERNISM AT THE SAN FRANCISCO FALL SHOW





THE SAN FRANCISCO FALL SHOW
THE FORT MASON CENTER FOR THE ARTS, FESTIVAL PAVILLION | BOOTH B01

OPENING GALA WEDNESDAY, OCTOBER 12 BENEFITTING THE FINE ARTS MUSEUMS OF SAN FRANCISCO

Friends are welcome to complimentary general admission tickets
for Oct 13-16 at the following link:
https://www.eventbrite.com/e/san-francisco-fall-show-show-days-tickets-385258637957
Enter code: ExhibitorFriend
https://sffallshow.org



Naomie Kremer, IVA1-4, 1994, oil on canvas, 4 panels, 84 x 144 inches
Selected artists include:
Edith BAUMANN | Erwin BLUMENFELD | Grisha BRUSKIN | Damian ELWES | Gottfried HELNWEIN
Raymond HOLBERT | Shawn HUCKINS | Naomie KREMER | LE CORBUSIER | Henri MATISSE |
Kristine MAYS | Lindsay MCCRUM | Patti OLEON | Agnieszka PILAT | John REGISTER |
Mark STOCK | Hiroshi SUGIMOTO


SUNDAY, OCTOBER 16
DJERASSI RESIDENT ARTISTS PROGRAM AUCTION




COCKTAILS AND CANAPES WITH NAOMIE KREMER IN HER NEW STUDIO




Studio visit and elegant cocktail party at Naomie Kremer's new and spectacular Berkeley studo designed by award-winning firm Fischer Architecture and completed in early 2022.
The building's clean strong lines provide a stunning setting for her art, with a dedicated video studio where you'll see an installation of Kremer's hybrid paintings,
as well as a beautiful painting studio overlooking gardens and a canyon. You will be able to preview the new work for her upcoming exhibition at Modernism, opening in March 2023.
Kremer is a Djerassi Resident Artists Program alumna. During her time there she worked on a painting that currently hangs in the U.S. Embassy in Beijing.

Donated by Naomie Kremer and Modernism Inc., for group of up to 16.

BID HERE
BROWSE ENTIRE AUCTION HERE
SATURDAY, NOVEMBER 5 AT 6PM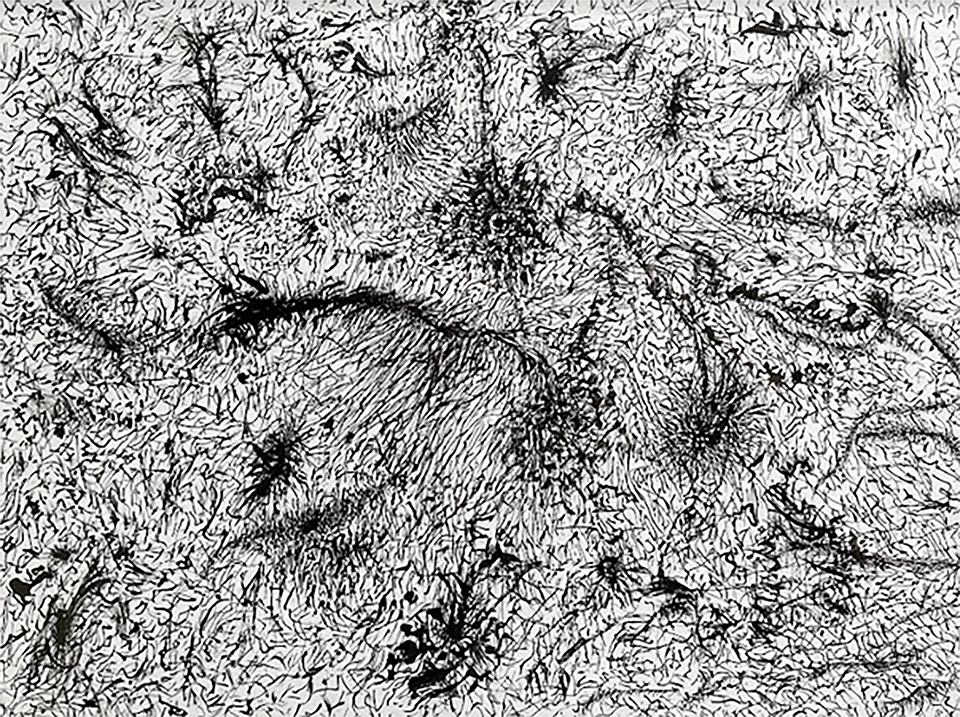 Naomie Kremer, Inkling VI, 8.25" x 11.75" ink on paper, framed
San Jose Institute of Contemporary Art
560 South First St., San Jose
For more information: https://www.icasanjose.org/



MARCH 2023





TERRA

Solo exhibition of new hybrids and paintings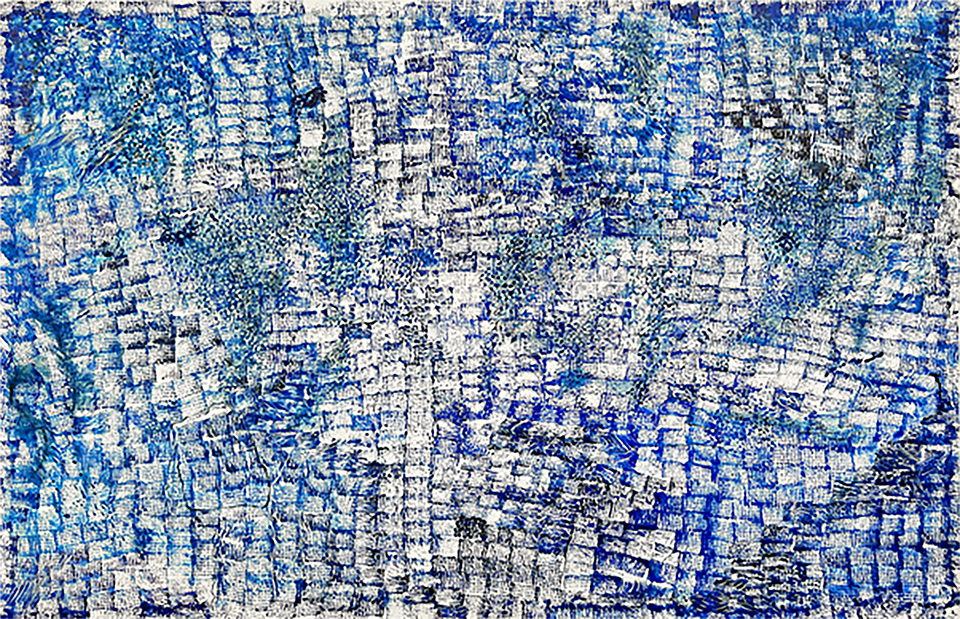 Teeming, 85.25" x 130.5" oil on linen, 2022
Modernism Inc., 724 Ellis Street, San Francisco. 415.541.0461
www.modernisminc.com


ANNOUNCING NEW REPRESENTATION, OCTOBER, 2022
WITH SOLO EXHIBITION OPENING OCTOBER 7, 2023




Trellis, 45" x 45" oil on linen 2020
I'm delighted to announce representation in Louisiana
by New Orleans based Octavia Art Gallery where I will be working with 3 amazing women:
Pamela Bryan, President, pamela@octaviaartgallery.com
Kristina Larson, Director & Art Appraiser, kristina@octaviaartgallery.com
Emily Siekkinen, Director, emily@octaviaartgallery.com
700 Magazine Street, Suite 103, New Orleans, LA 70130
t. 504-309-4249, https://www.octaviaartgallery.com/


ASMAHAN 2
I'm excited to be starting work creating the stage design and video projections for a new play
by French author and Director Sophie Jabès, based on the life of the legendary Syrian singer
who died tragically in a car accident in Egypt at the age of 27.
The play will be staged in France in the 2023/24 season.



Asmahan, undated photograph
Amal al-Atrash, better known by her stage name Asmahan, was a Syrian singer
whose family immigrated to Egypt at the age of three years old. Her family
knew the composer Dawood Hosni, and she sang the compositions of
Mohamed El Qasabgi and Zakariyya Ahmad.